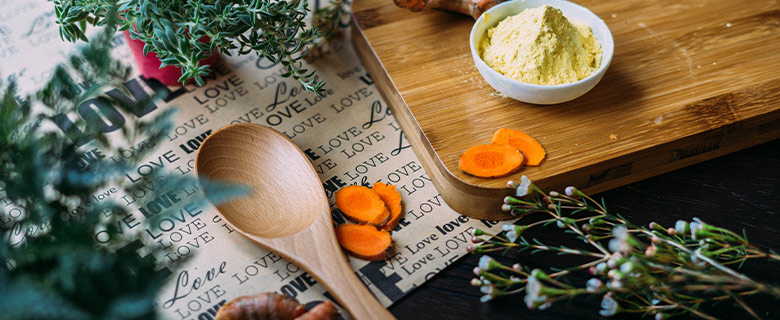 9 Ayurvedic Tips To Increase Your Immunity And Stay Healthy At Home
No one would have ever imagined that an invisible virus could have managed to put the entire world under a global lockdown. And now, this is the reality of the Covid19 pandemic we're facing. On one end of the scale, a huge part of the population is flooded with fear, stress and anxiety due to the economic crisis and the potential loss of jobs. On the positive side, staying at home during the coronavirus outbreak has helped us slow down and pay more attention to our meals, exercise and sleep cycle. Sadly, these basic pillars of a healthy life are the ones that we have neglected the most. So in a way, the lockdown has been a blessing in disguise where we can choose this time to focus on our health.

Let's take a look at these 9 Ayurvedic tips that will help relieve stress, improve your mental and emotional strength, enhance your physical well-being, boost your respiratory system, and increase your immunity to fight off any viral infections.

1: PANCHAMRUTA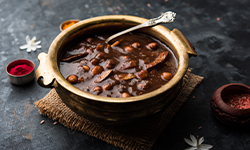 Take 5 spoons of Panchamruta early every morning on an empty stomach. The word 'Panchamruta' comes from two words – 'pancha', meaning 'five' and 'amrut', meaning 'elixir'. It is a mixture of five ingredients – cow's milk, curd, honey, jaggery, and pure ghee. Daily consumption of Panchamruta nourishes the reproductive tissues, bone marrow and nervous tissues, bone and teeth, fatty tissues, muscles, blood cells, and plasma. These seven bodily tissues are responsible for our overall health, well-being and immunity.

2: HERBAL TEAS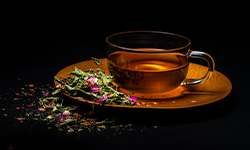 With your doctor's advice, prepare a herbal decoction based on your prakruti. You can use immunity-boosting and healing spices and herbs like turmeric, liquorice, guduchi, ananta, dashamula, triphala, vasa, tulasi, bramhi, ginger, cardamom, cinnamon, etc.

3: TURMERIC MILK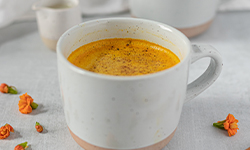 The age-old miraculous remedy of haldi doodh is known for its healing and medicinal properties. Turmeric aids in purifying the blood, eliminating toxins from the digestive tract and improving your immune system. Mix half a teaspoon of turmeric powder in 150 ml of hot milk and drink this golden milk once or twice a day.

4: JEERA BUTTERMILK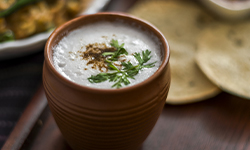 Buttermilk with jeera makes for a cooling, light and healthy drink. It is excellent for digestion, helps in weight loss, cleanses your body and improves skin health. Vitamin B2 (Riboflavin) present in buttermilk supports your liver functions. A healthy liver aids in the elimination of toxins and is one of your first lines of defence if a harmful virus or bacteria enters your body.

5: BALANCED DIET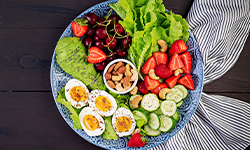 It's important to have meals at the right times and chew your food slowly to regulate your digestion and metabolism. Include a healthy, wholesome balanced diet of fruits and vegetables, whole grains, beans, pulses and legumes, nuts and seeds, dairy, lean meat and seafood in your diet. Steer clear of oily, fried, overly spicy, processed, and refined junk food.
6: EXERCISE & YOGA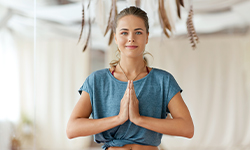 The human body is meant for movement. During this lockdown, you can create workouts and exercise together with your family. Practise yogasana, pranayama and meditation to keep yourself mentally, emotionally and physically fit.

7: MUSIC THERAPY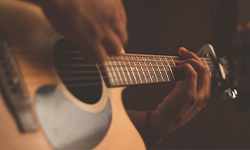 Music has been a part of the Indian culture and Ayurveda since time immemorial. And it's no secret that music influences our emotions and moods. When music is applied as a therapy, the healing vibrations stimulate the pituitary gland, whose secretions play a role in the working of the nervous system and the flow of blood. Listening to the right kind of music can help us relax and become refreshed, improve sleep quality, lower blood pressure, ease physical pains and mental worries, and restore healthy organ functioning.

8: LESS SCREEN TIME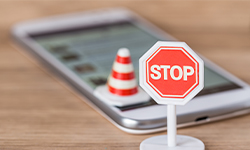 Being constantly bombarded with news and disconcerting information on the coronavirus pandemic can take its toll on you mentally and emotionally. Scrolling on your mobile screen and binge-watching all day is also not great for your health. IR radiation and blue light emitted from these devices can increase digital eye strain, age your skin, and play havoc with your sleep cycles. Try to limit your exposure to screen time from your TV, phones, laptops or desktops, and find healthier ways to spend your day at home. Follow the no-gadgets rule, especially before bedtime.

9: HOBBIES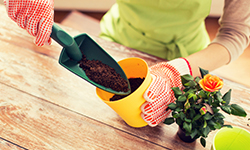 Keep your electronic devices away, and focus on doing the activities you never had time for and which bring you immense joy. It could be painting, sketching, colouring, dancing, singing, playing an instrument, reading, gardening or anything else. The lockdown is a great time to do what you love and enjoy the therapeutic effects of indulging in your favourite pastimes.
Staying happy and healthy is the key to enhancing your immune strength. If you need more encouragement in this quarantine period. Mi.Bo.So is the first-of-its-kind Ayurvedic wellness platform for holistic health management in the comfort of your home. The app brings you modern technology and personalised guidance from Ayurvedic healthcare professionals such as vaidyas, nutritionists and yoga coaches. You will be recommended a plan that focuses on the right diet, Ayurvedic immunity-boosting supplements and medicines, exercise, stress management, and sleep schedule.
Return to all blogs