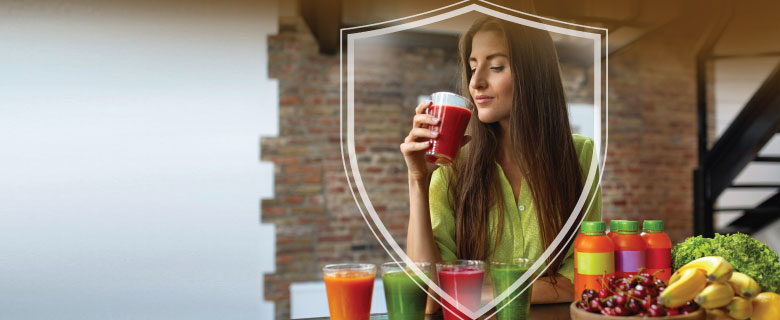 5 Ways To Naturally Boost Your Immunity & Improve Self-Hygiene
Today, the covid19 pandemic has shed light on the importance of self-hygiene and strong immunity and brought these topics to the forefront. Maintaining good health and cleanliness play a vital role in preventing diseases, infection and contamination. The treasure trove of antimicrobial plants and medicinal herbs found in nature give you the means to stay clean, improve your immune system and strengthen your resistance from within. If you're wondering how to increase immunity naturally, especially during this outbreak, here are a couple of immunity-boosting Ayurvedic recipes. We're also listing out natural ways to keep yourself and your surroundings clean and disinfected. Take a look: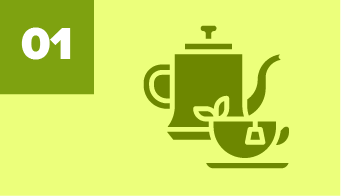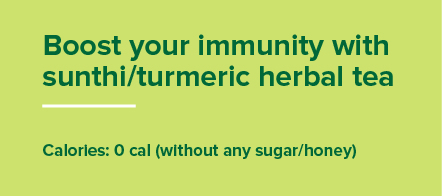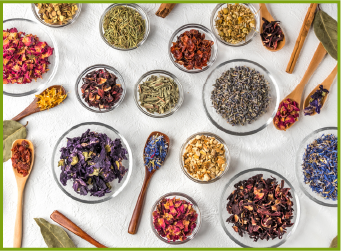 1 tsp. sunthi OR turmeric
2 cups water
2 stalks lemongrass
1 whole clove
½ pinch cinnamon powder
1 whole green cardamom
2-3 mint leaves
Honey/sugar (optional)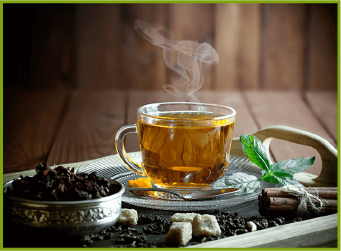 Add water to a vessel and bring it to a boil.
Wash the lemon grass stalk, cut into pieces and add it to the boiling water.
Add the clove, cardamom and sunthi powder/turmeric powder.
Once it boils well, switch off the gas.
Then add the cinnamon and mint leaves.
Put a lid and let it rest for a minute.
Strain the tea and enjoy a cup of piping-hot herbal goodness.
When to consume: 1 cup each in the morning and afternoon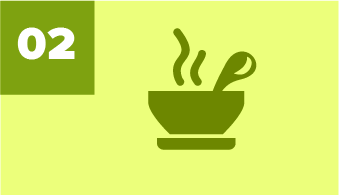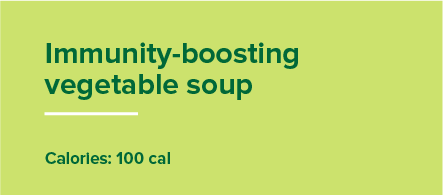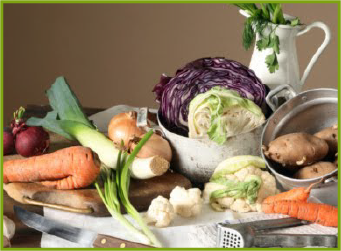 1 medium size beetroot (peeled and diced)
2 carrots (peeled and diced)
1 cup pumpkin (peeled and diced)
1 medium size onion
1 tsp. grated ginger
2 cloves grated garlic
2 whole cloves
1 small stick cinnamon
5-6 pepper corns
½ tsp. cumin seeds
1 tbsp. ghee
3 cups water
Salt to taste
½ pinch of hing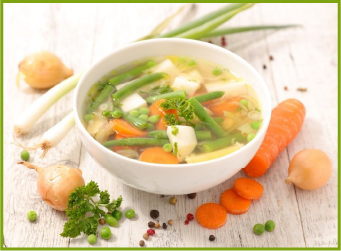 Take a heavy bottom pressure cooker.
Heat ghee, add cumin seeds and hing, and let it sputter.
Add onion, ginger and garlic, and sauté for a minute.
Add the diced beetroot, pumpkin and carrots.
Add the whole spices one by one: pepper, clove, cinnamon and salt to taste.
Sauté for 4-5 minutes.
Add water; let it boil for some time.
Then put on the pressure cooker lid and allow for 5-6 whistles to pass.
After cooling, empty the entire contents into a mixer and blend well.
Now pour the vegetable purée once again into the cooker and add some more water if required.
Bring it to a boil.
Serve hot with jeera rice, multigrain toast or jeera khakara.
When to consume: During snack time or dinner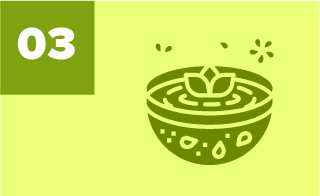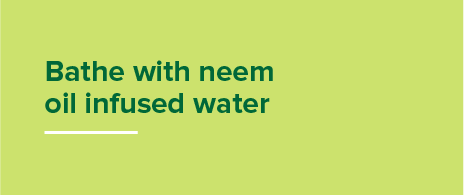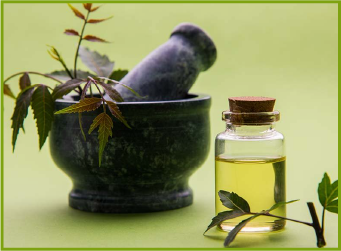 Neem is a natural disinfectant and has powerful anti-microbial properties. Add neem leaves from 1 stalk to boiling water and have a bath with neem oil infused water every morning.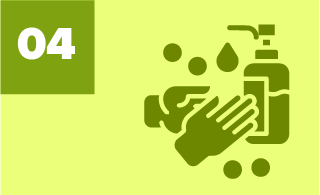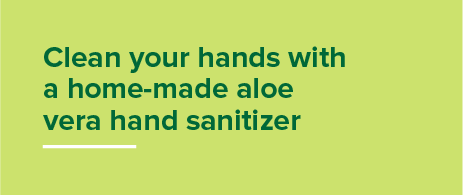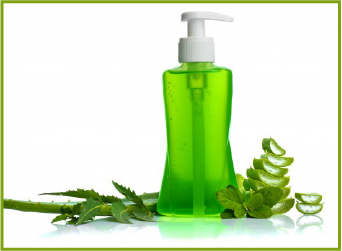 50 ml fresh aloe vera gel
5 drops tea tree oil
10 drops neem oil
5 drops lavender oil/ rose oil
For normal skin: 10 ml distilled white vinegar (non-cooking) / for sensitive skin: 15 ml water
Clean bottle with a spray or dispenser
Funnel to transfer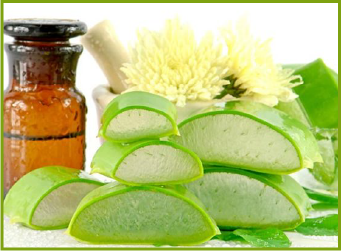 Take a clean glass bowl.
Add the aloe vera gel.
Add the essential oils one by one and mix well.
Add the white vinegar. In case you have sensitive skin, replace the vinegar with water.
Mix well for a minute.
Keep a funnel on the mouth of the sanitizer bottle and pour the contents.
Secure the bottle with a spray or dispenser.
Take just one drop each time and apply gently all over your hands.
This home-made sanitizer will last a family of four for 3-4 days.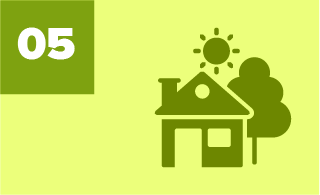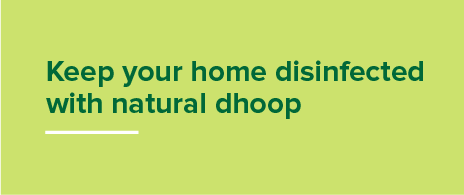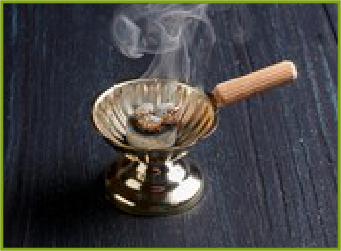 Use vacha powder, herbal dhoop or neem leaves dhoop available in aroma stores to keep your home and surroundings sanitized.
Manage your health and hygiene at home through harnessing nature, nutrition, and the science of Ayurveda. MiBoSo is the first-of-its-kind Ayurvedic wellness platform for your mind, body and soul. The app brings you modern technology and personalised guidance from Ayurvedic healthcare professionals such as vaidyas, nutritionists and yoga coaches in the comfort of your home. You will benefit from a plan that involves your diet, exercise, stress management, Ayurvedic immunity-boosting supplements and medicines, and sleep schedule.
Return to all blogs