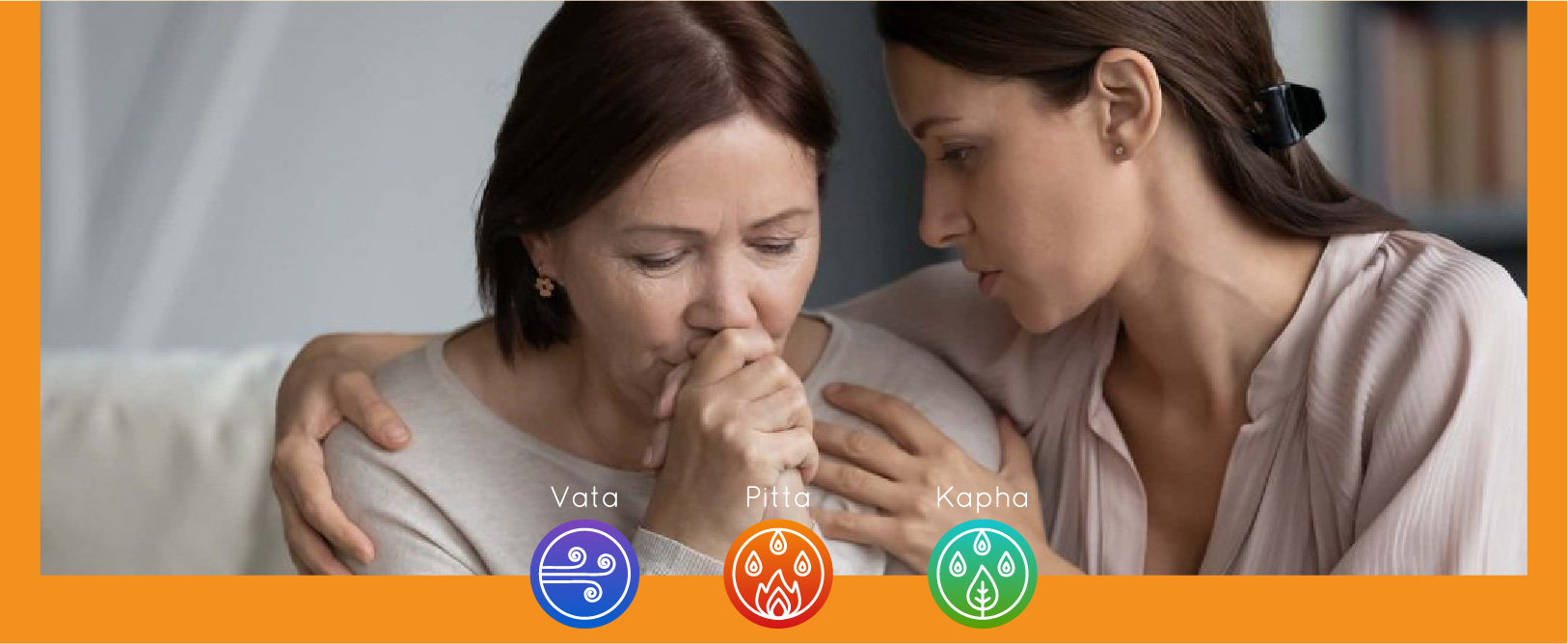 Is Your Health Off Balance? Understand The Concept Of Vikruti
The science of Ayurveda emphasizes on gaining self-knowledge and self-awareness when it comes to your state of health. After all, it's easier to undertake a journey towards self-healing when you know the reason behind your physical, physiological and behavioural traits as well as your tendencies towards diseases or disorders.
In Ayurveda, comparing your Prakruti and Vikruti can help you determine whether you are at your healthiest or not. Assessing your Prakruti (original state of health) will allow you to recognize your Vikruti (disturbed state of health).
In this blog, we'll take a closer look at the relation between the concepts of Prakruti and Vikruti.
WHAT IS PRAKRUTI IN AYURVEDA?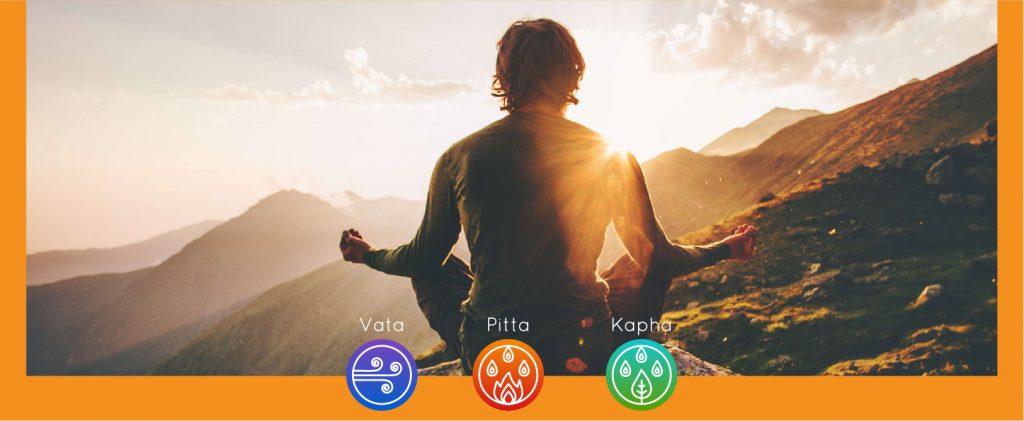 According to Ayurveda, every person is born with a particular Prakruti, a Sanskrit term which translates to 'Pra', meaning 'Original' and 'Kruti', meaning 'Creation'.
Thus, a person's Prakruti is their original, healthiest, balanced state of being at the moment of their creation.
Your Prakruti is decided by the unique combination of the tridosha that you are born with – vata, pitta and kapha.
These three doshas are present in different proportions in every individual, and your Prakruti depends on the dominant dosha.
In rare cases, some people are tridoshic – they will have an equal leaning towards all three doshas.
Learn more about the tridosha and how they govern your Prakruti by reading "AN INTRODUCTION TO AYURVEDA – THE CONCEPT OF PRAKRUTI".
WHAT IS VIKRUTI IN AYURVEDA?
Vikruti is derived from the Sanskrit words 'Vi', meaning 'After' and 'Kruti', meaning 'Creation'.
As such, Vikruti is the acquired, disturbed state of health that most of us find ourselves in, owing to a current unhealthy lifestyle or external environmental factors.
In simple words, a state of Vikruti or symptoms of disease arise due to disturbances in the original ratio of the tridosha.
The three doshas – vata, pitta and kapha –can increase or decrease over time with age or with changes in your lifestyle, the climate, and the seasons.
This imbalance in the doshas results in the origin of diseases or disorders.
So how do you understand if your doshas are out of balance and leading you to a state of Vikruti?
Ayurveda helps us identify the gap between our balanced state of wellness and disturbed state of health, and effectively bridge this difference through personalised healthcare management.

A great way to figure out your dosha imbalance is to assess these 7 areas of your health:
CHECK THESE 7 AREAS OF YOUR HEALTH TO DETERMINE YOUR VIKRUTI

MOOD

TONGUE

TASTE

APPETITE

STOOLS

ENERGY LEVEL

PAIN

Anxious, nervous or spaced out

Purple, grey, brown or black coating

Bitter taste in the mouth

Variable appetite, skipping meals and forgetting to eat

Spurts of energy where you start new projects but never quite complete them

Annoyed, irritable or frustrated

Green, yellow or orange coating

Hungry all the time and eating too much

Heartburn and upper abdominal discomfort

Sweet or salty taste in the mouth

Low appetite and disinterest

Low energy, tiredness and laziness

Sinus and chest congestion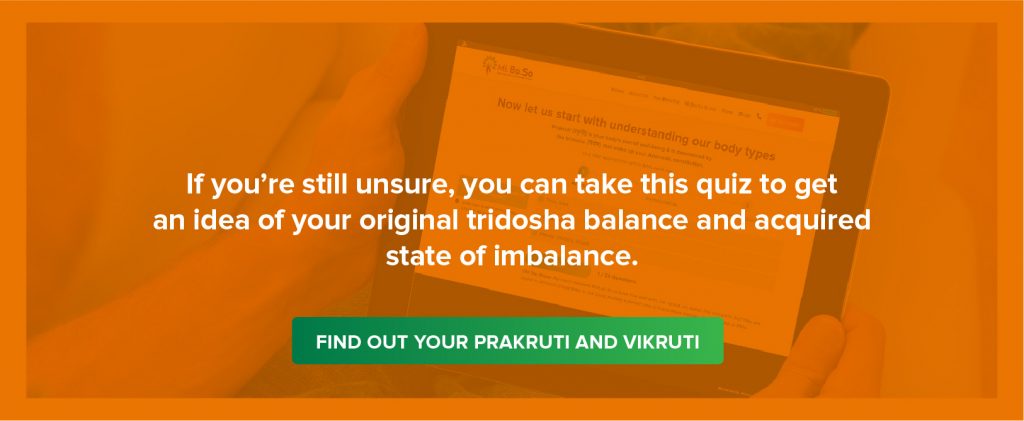 For the most accurate diagnosis of your original Prakruti and acquired Vikruti, you can consult a certified Ayurvedic Vaidya. Our team at Mi.Bo.So, consisting of Ayurvedic vaidyas, nutritionists and yoga coaches, is here to guide you. Our Ayurvedic consultation package will include a personalised daily routine that addresses your diet, exercise, yoga and meditation, stress management, and sleep schedule. By correcting the imbalanced dosha ratio in your body, it's easy to come back to your original, healthiest, balanced Prakruti and rediscover optimal wellness.
Have any queries? Feel free to leave a comment below and we'll get back to you!
Return to all blogs